Considering you have already download the Drupal Code using any of the method mentioned in the previous chapter, the Drupal Installation is a Web UI Driven Process in order to begin the process following are the per-requisites as mentioned earlier
Domain Name Hosted on a Web Server or Local Web Server (WAMP/LAMP/XAMP)
MySQL Database (01) Credentials
Drupal Code Downloaded mentioned in the previous chapter.
In the further process we are assuming that you have already procured a domain name and web hosting as per your requirements and have downloaded the Drupal Code on the webroot directory.
Installation Process
To start the Web UI based installation use any modern web browser and open the URL Domain Name (eg https://nagar.me)  or http://localhost (in case of WAMP/XAMP) the following Screen will be visible if you have configured your Server and Downloaded Drupal Code properly
Choose a language of your choice and click on Save & Continue to proceed to the next screen as follows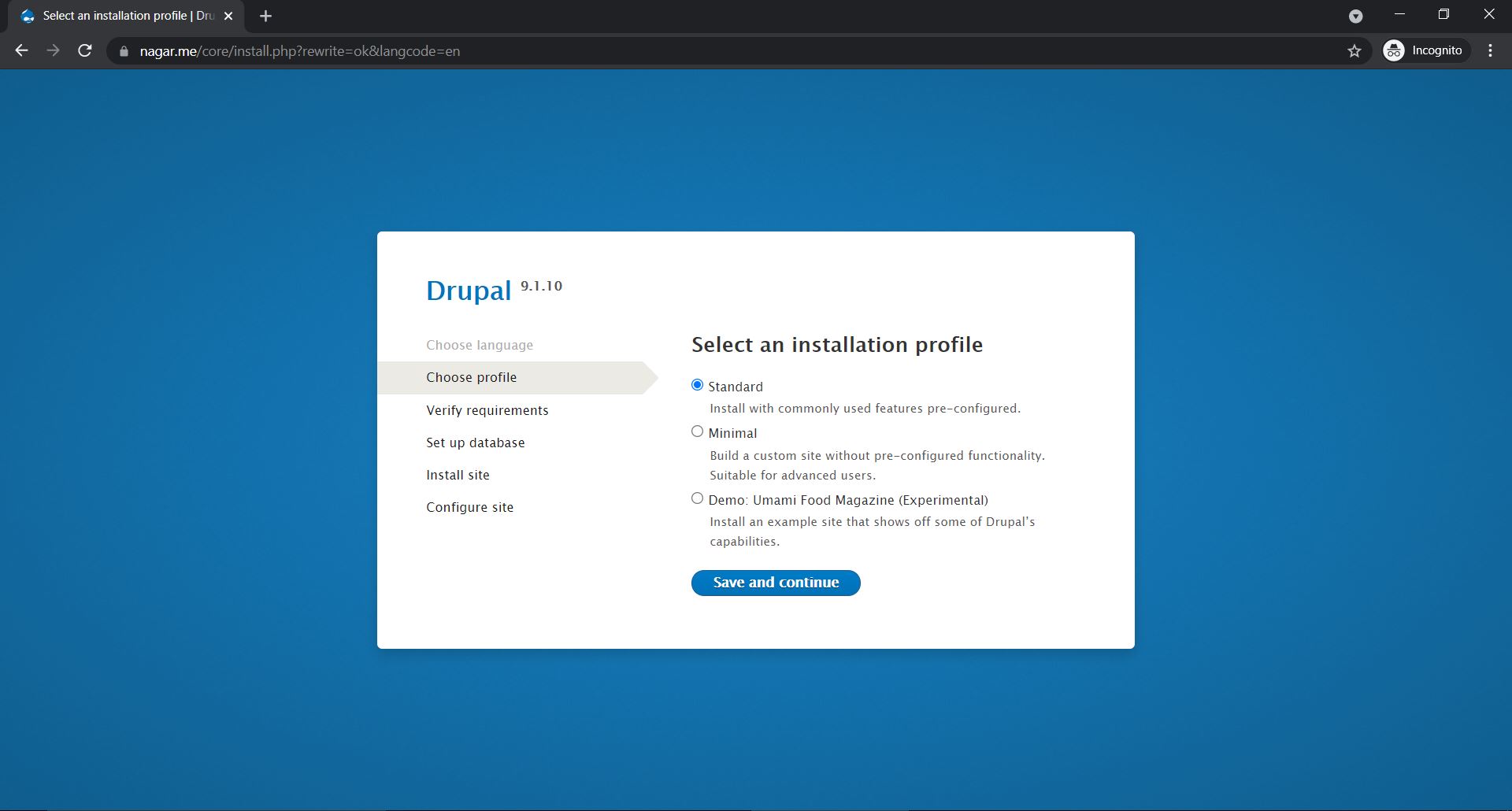 Drupal also provides Profile Installation a Profile is a collection of Drupal Modules & Themes combined to achieve a specific site design and configuration we will select Standard and Proceed by clicking Save & Continue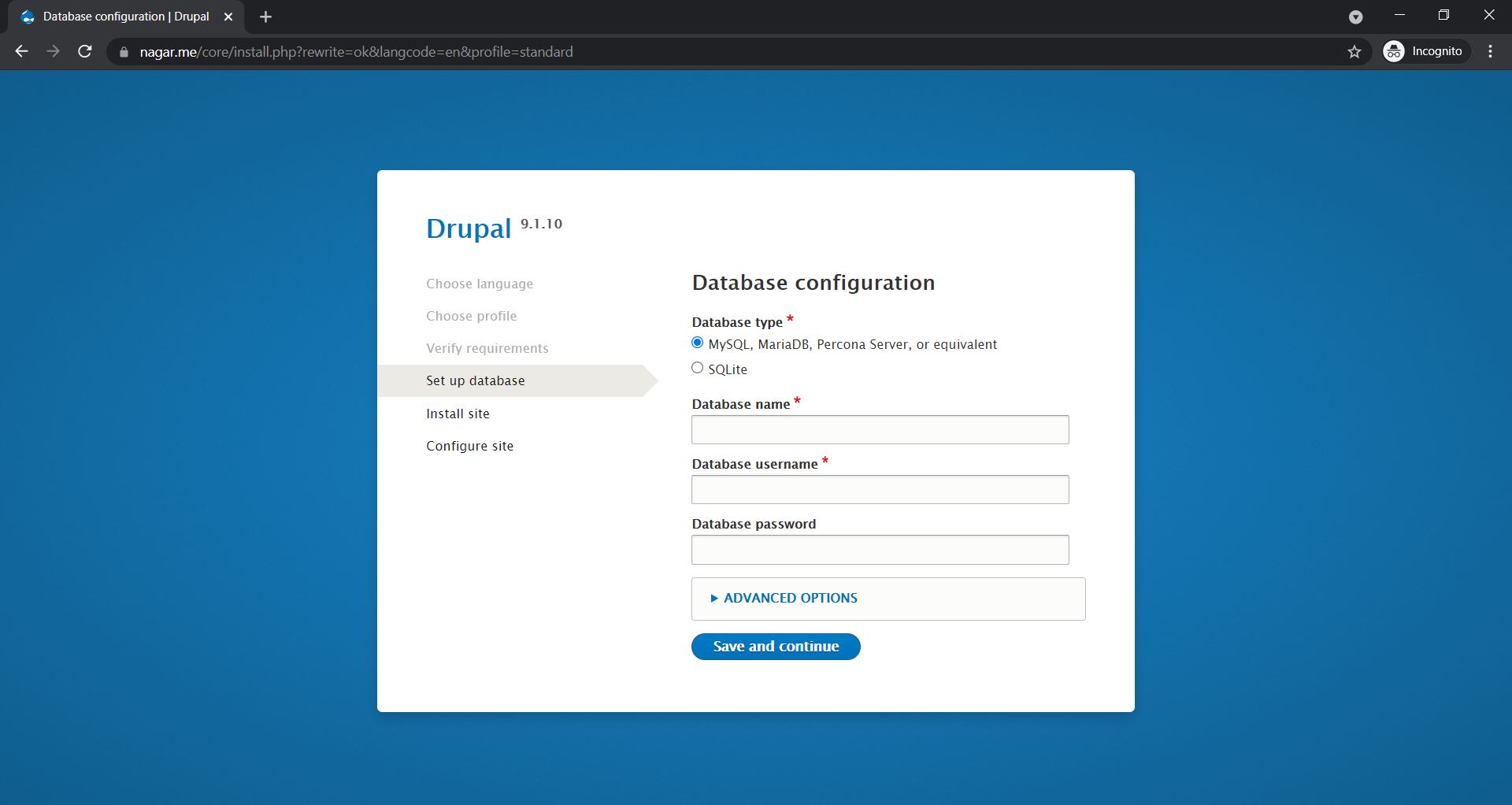 On the above screen select the Database you wish to use and enter the following information
Database Type : MySQL, SQLLite etc
Database Name
Database Password
Under Advanced Options you can also provide a hostname & port if your Database is using any custom settings
Once you have entered the following click on Save & Continue.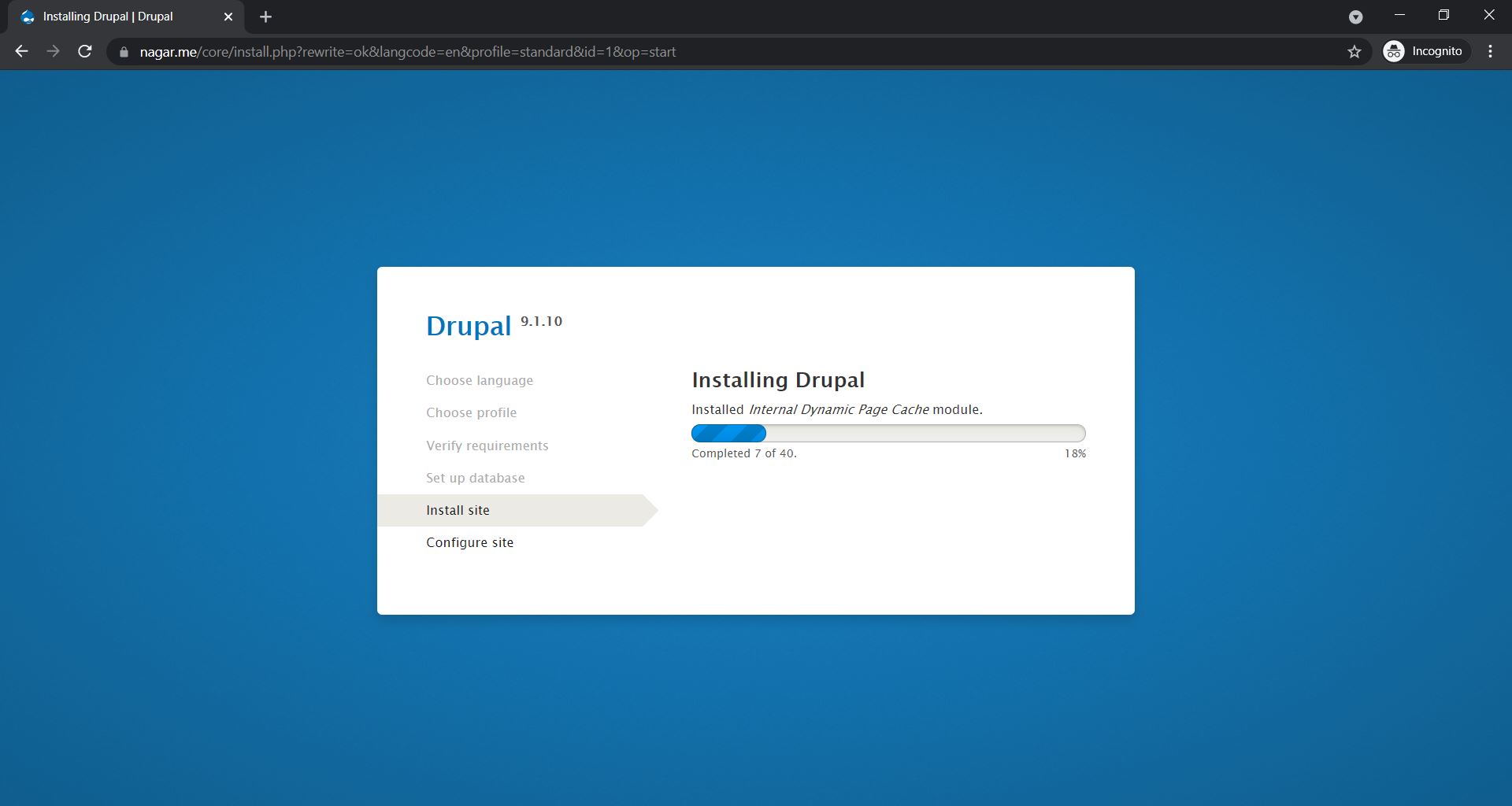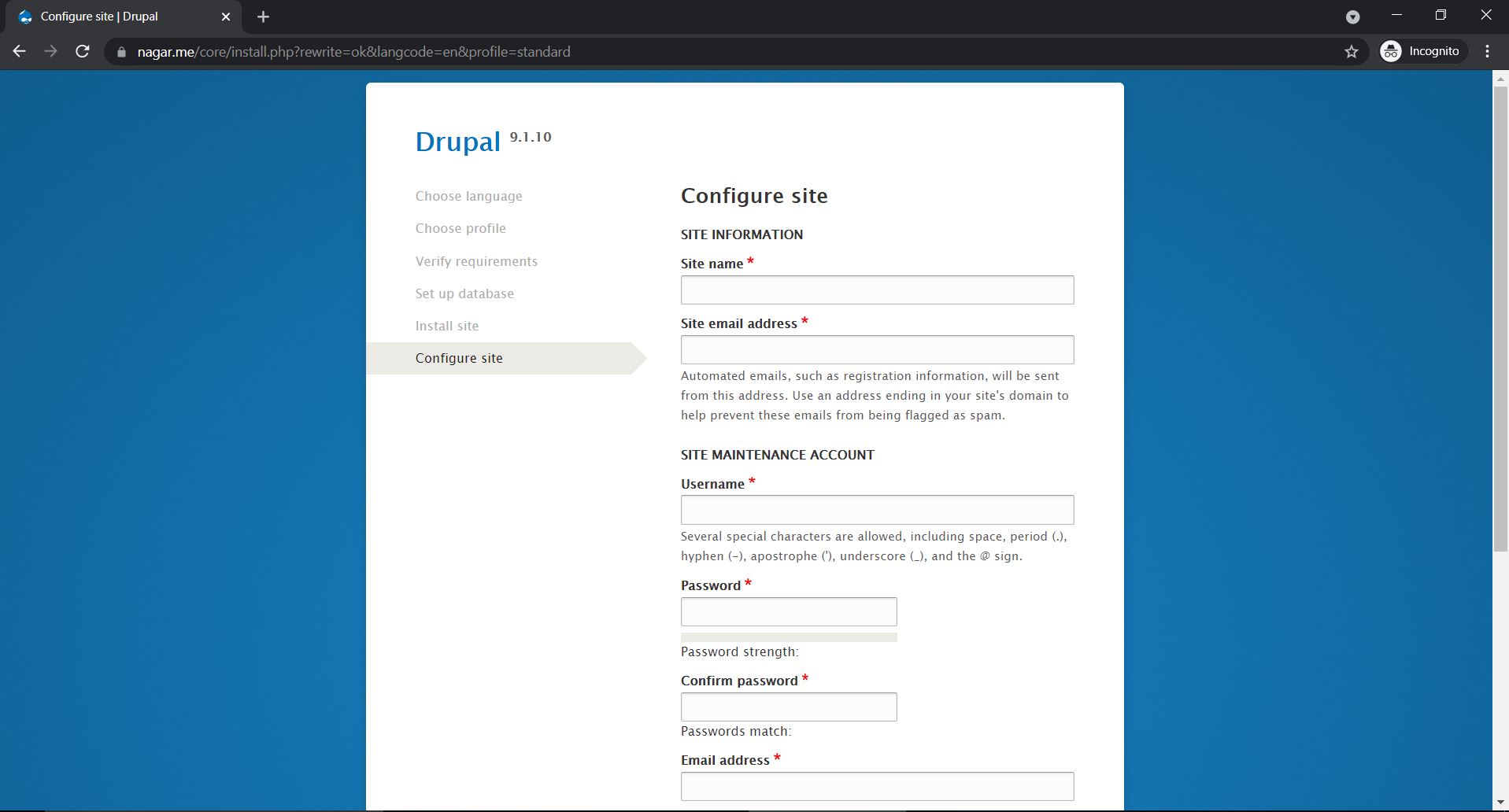 After the installation is finished you sill get the above Screen (Configure your Site) enter the following information
Site Name
Site Email
Site Manager Username
Site Manager E-Mail
Site Manager Password
Time Zome
Once you have entered the above click on save and Continue and your Website is Installed and Ready for first use.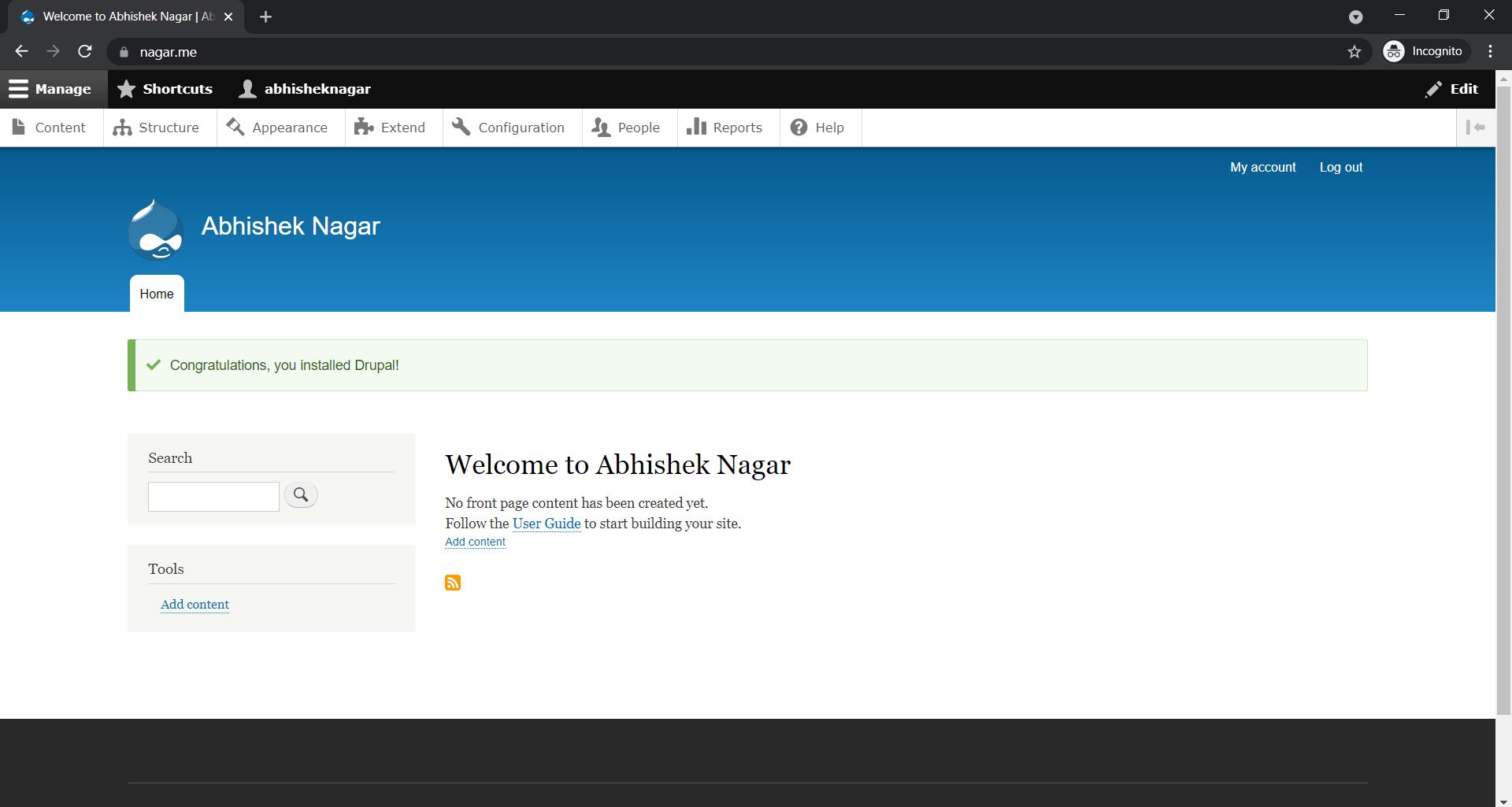 Wolla Your Site is READY !!