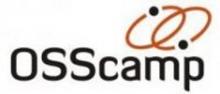 OSScamp Lucknow is here
First OSScamp at Lucknow is taking place at Babu Banarsi Das Group of Institutions, Lucknow. We expect a huge gathering of Open Source community at Lucknow.
Venue:
Dr.Akhilesh Das Auditorium,
Sector 1, Dr. Akhilesh Das Nagar,
Faizabad Road, Lucknow - 227105
Dates: Mar 26 2011 - Mar 27 2011
My Sessions
1) Drupal Hands On
2) Going Live !!! Building Servers ...
Hey Amit is also coming for few sessions it would be great to see him after a long time.
Register @ http://osscamp.in/event/osscamp-lucknow-1103